---
Jon Audain – Chair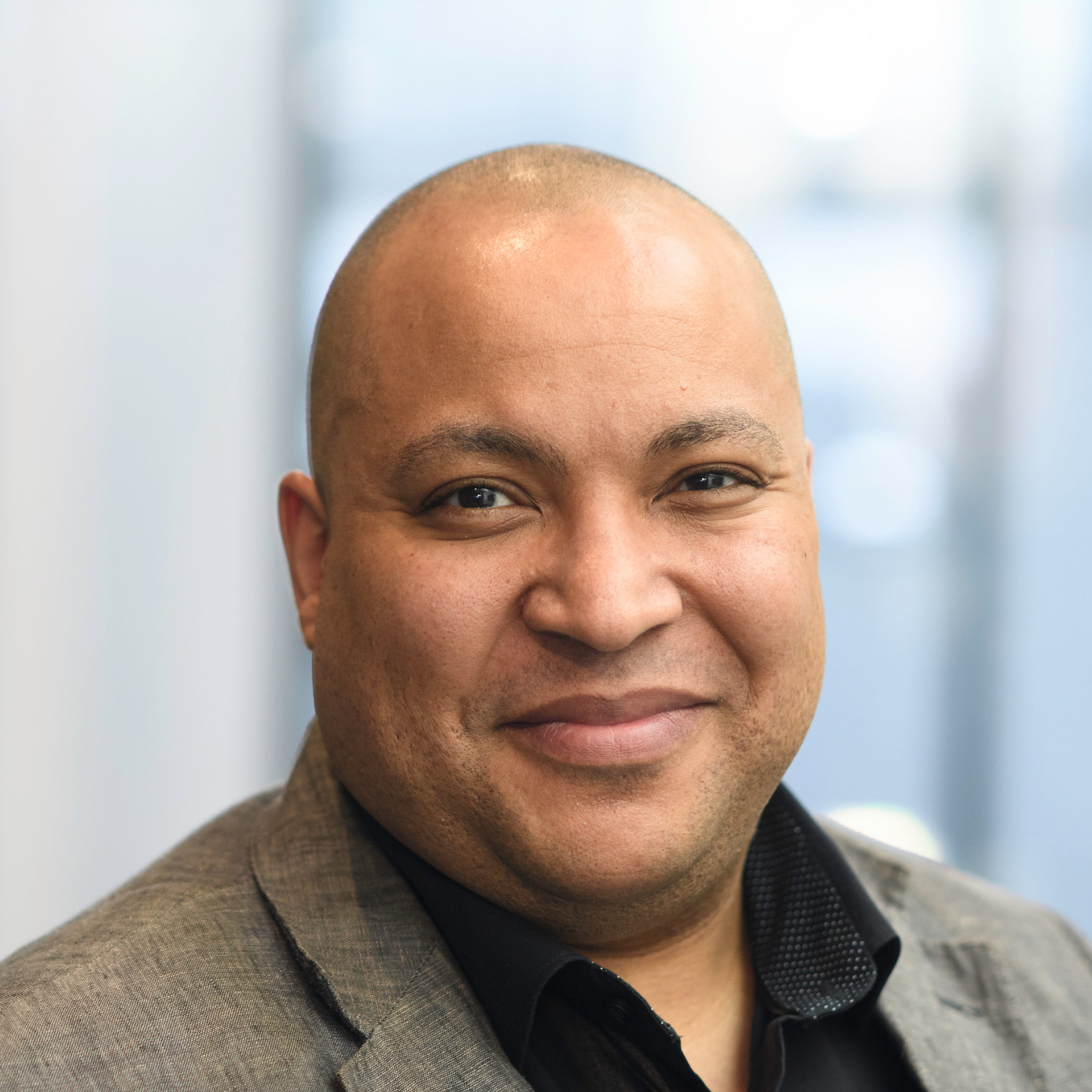 Jon is currently a Senior Lecturer in Primary ICT and Music at the University of Winchester. His area of expertise is working with and mentoring teaching students with a focus on ICT, Educational Technology and music. He has worked as a VLE/Learning Platform Consultant within Hampshire and is a former county-based Advanced Skills Teacher (AST) specialising in Primary ICT, where he supported primary schools across Hampshire.
As an experienced primary teacher Jon and regularly spends time in schools, teaching and supporting staff and children. He frequently works as an ICT consultant, freelance writer and Promethean trainer across the UK.
Within music, Jon works as a freelance musician and conductor. He performs in a range of different ensembles from saxophone ensembles, rocks bands through to a flute, oboe and piano trio. Jon previously worked for Hampshire Music Service as a Listen2Me instrumental teacher and still teaches for Portsmouth Music Service as a woodwind teacher.
---
Christina Preston – Outgoing Chair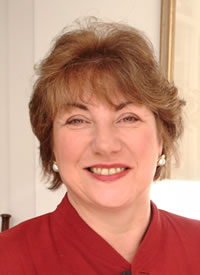 Professor Christina Preston has been at the forefront of education and technology for over 25 years. She is associate Professor of Education at De Montfort University in the new Institute for Education Futures. The MirandaNet Fellowship that she founded in 1992 has become a global thought leader in edtech with over 1,000 members in 80 countries and an outreach of more than 80,000 website visitors a year who read up to 10 screens. At the core of the members'' philosophy is the sharing of knowledge and change management based on grassroots evidence. The members research into the impact of technology and learning in classrooms and report on their findings for the global community. They also run practice-based research professional development programmes in schools when the practitioners become co-researchers.
Christina has won 5 international awards for her contribution to education innovation and community of practice development. She is also the Chair of Trustees of World Ecitizens charity established by the MirandaNet Fellows in 2002 after the events of 9/11 in New York. This charity provides a web space where learners across the world can publish for an international audience.
---
Helen Caldwell

A Senior Lecturer in Education (ITE – ICT) at Northampton University, Helen has over 15 years teaching experience and held an ICT Co-ordinator role for nine years, working across a group of schools to develop their capability with ICT. She was an assistive technology advisor for Milton Keynes Council and a regional and web portal manager for the Open University Vital CPD programme.
Helen's university teaching and CPD work covers the use of technology across primary school subjects, implementing the computing curriculum and assistive technologies for SEND. She is a member of the Primary National Curriculum for Computing in ITT Expert Group supporting tutors and trainees in ITT in preparing for the new curriculum and a Fellow of the Higher Education Academy (FHEA). Her research interests include eLearning and social networking in Higher Education, and computing and digital literacy in Primary Education. She currently co-leads the Erasmus+ project: Digital Learning across Boundaries.
Helen has co-authored books on STEM, Computing Unplugged, Technology for SEND, Primary Computing and Teaching with Tablets.
---
Andrew Connell
Andrew Connell is Head of Group (Education) at the University Centre, Shrewsbury (UCS). Until recently he was Head of Initial Teacher Education at the University of Chester. In these roles, he lead on the development, quality assurance and enhancement of teacher training and other education courses at the University of Chester. The programmes include three year undergraduate routes for Primary (5-11) and Early Years-Primary (3-8); PGCE Primary (5-11) and Early Years-Primary (3-8); PGCE Secondary in a range of subjects; Post 16 Teacher Training and Early Years Teacher Status (EYTS). This is part of a very strong Partnership of school, colleges, nurseries and Teaching Alliances across the region. In the last Ofsted inspection, the Partnership gained 'outstanding' for its primary and secondary provision and 'good' for post 16 and EYTS. It remains the only Partnership in the North West to have grade 1 for both primary and secondary, which reflects the excellent training out students receive from the whole Partnership.
Andy is Chair of the Council for Subject Associations, Treasurer for the Technology and Pedagogy and Education Association (TPEA) and a long-standing executive committee member of the Association for Information Technology in Teacher Education (ITTE). He has been on a number of national subject expert groups for Computing and ICT, including groups drafting the Computing curriculum, Subject Knowledge Enhancement content and ITE content and on several advisory groups on Teacher Standards. He was previously at Keele University and Liverpool Hope University. Prior to moving into Higher Education, he was a teacher and Head of Computing and Business in secondary schools and taught in primary schools. He has jointly edited and written several chapters in the latest edition of 'A Practical Guide to Teaching Computing and IT in Secondary Schools'. He has contributed to other books on teaching Computing and ICT and written guides to support teachers and teacher trainers of computing on behalf of Government Agencies. He regularly presents at conferences on the Pedagogy of Computing and on Managing Teacher Training. Andy is passionate about educating beginning and experienced teachers to help them provide the best possible learning experience for young people.
---
Andrew Csizmadia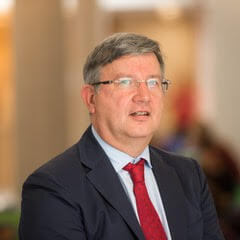 Andrew is Senior Lecturer in Computer Science Education at Newman University Birmingham, where he teaches new computing teachers.
He has supported in-service teachers in the transition from ICT to Computer Science through coordinating regional and national computing projects. Andrew was a member of the CAS Computational Thinking Working Group and a co-author of Computational Thinking: A guide for teachers, and is a member of the CAS Assessment Group.
Currently, Andrew is the Secretary for ITTE and is the Academic Lead and Senior Assessor for the British Computer Society's Certificate in Computer Science Teaching, which is an accreditation scheme for in-service computing teachers.
---
Terry Freedman
Terry Freedman is a freelance edtech consultant for schools as well as having worked for the Department of Education and Science, Becta and the Teacher Training Agency. He is a freelance writer and trainer on edtech and related matters and a keynote speaker on edtech related topics. He is the author of over twelve published and self-published books.
Fellowships and memberships include: Fellow of the Royal Society of Arts, Mirandanet Fellow, Committee Member of Association of Information Technology in Education, Committee Member of the Technology, Pedagogy and Education Association, Associate Member of National Conference of University Professors and Committee Member of the Society of Authors' Educational Writers Group.
---
Elizabeth Hidson
Dr Elizabeth Hidson is a Senior Lecturer in Education at the University of Sunderland. She currently works on PGCE and MA programmes at the university, with a particular focus on international education.
Elizabeth trained as an IT teacher in 1999 and worked for 14 years in London schools, progressing from subject teacher to head of department, Advanced Skills Teacher and Lead Practitioner in ICT for the London region as part of seconded work for the Specialist Schools and Academies Trust. She has also held assistant headteacher and deputy headteacher roles. Elizabeth chaired the London Borough of Westminster ICT Client group as part of Wave 3 of the Building Schools for the Future (BSF) programme, using that experience to support and advise other schools and school leaders about the ICT aspects of BSF.
Elizabeth moved to Durham in 2014 to undertake doctoral research at Durham University into the ICT to Computing curriculum change that became mandatory that year. Her research looked at the perceptions and pedagogies of in-service teachers during the transition phase. She has also worked as a research assistant at Newcastle University's iLab:Learn on a range of educational technology projects including video-enhanced observation, mobile apps for teacher education and language learning and self-organised learning.
---
Chris Shelton

Dr Chris Shelton is Head of the Primary Postgraduate Certificate of Education (PGCE) at the University of Chichester and jointly coordinates the undergraduate and postgraduate ICT and Computing modules. He teaches on BA, PGCE and MA programmes on modules related to ICT, Computing and Professional Studies and has been an External Examiner for a number of undergraduate and postgraduate teacher education programmes. Chris is a member of the National Executive Committee of ITTE (the Association for IT in Teacher Education) and was a member of the Primary National Curriculum for Computing in ITT Expert Group supporting tutors and trainees in ITT in preparing for the new curriculum. He is a Fellow of the Higher Education Academy and a member of NAACE and BERA. Previously he worked in primary schools across Key Stages One and Two and was a school ICT Co-ordinator. Chris is a school governor and regularly runs in-service training events for primary school teachers at the University and in local schools.
Chris has a range of research interests relating to technology, computing and digital literacy in schools and universities. His PhD focused on teacher's thinking about technology in Higher Education and his recent work has explored the pedagogy of teaching computing and teacher beliefs and knowledge about technology.
Chris was UK project director for the CIRT (Consortium for Intercultural Reflective Teachers) project – an EU funded project (€200,000) in collaboration with Pennsylvania State University in the USA and Jönköping University in Sweden. The project aimed to encourage international collaboration through a five year programme of staff and student exchanges between the three partner universities (2008-2012). He was awarded a £5,000 grant from the Teaching Agency as part of the Leading Partners Programme: ICT. This was used to explore and develop links with partnership schools to improve teacher training in ICT (2012).
---
Sarah Younie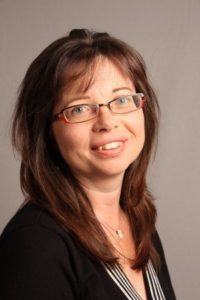 Professor Younie has been involved in international and national teaching and research on educational technologies for over twenty-five years. She has been involved in the use of digital technologies in educational settings for UNESCO, EU and UK government agencies, including the Training and Development Agency (TDA, DfE), Becta, BBC, HEA and JISC. She has worked as a teacher and researcher in secondary schools, universities and as the UK Chair of the National Subject Association of IT in Teacher Education (ITTE) and she has conducted national research, including evidence for the Parliamentary Select Committee Inquiry into Education.
Dr Younie is a Professor in Education, Innovation and Technology at De Montfort University and is Editor-in-Chief for the Journal of Technology, Pedagogy and Education and sits on the journal's Editorial Board. Professor Younie is a founder member of 'Education Futures Collaboration' (EFC) charity, she is a Trustee and sits on the Strategic Leadership Steering group for EFC. Professor Younie has collaborated with Prof Leask from the beginning to set up MESHGuides and has helped to drive this vision forward, through establishing its structures and processes; she sits on the MESH Chief Editorial Board & is Editor-in-Chief of MESH ICT Editorial Board.
---