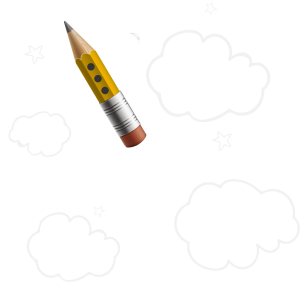 Top Ten Resources for Early Years Practitioners
Key Uses of Technology in the Early Years
Technology can be a great way to support and encourage communication. In particular, technology can give children ways to record and share their ideas, when they are not yet able to read and write. Technology such as cameras and simple sound recording devices (talking tins, talking postcards, talking photo albums etc) provide alternative ways to communicate and record ideas. The use of walkie talkies can be another great way to encourage communication and language use.
Playing with technology, and using technology within play, can help children to develop an understanding of the technology in the world around them. When setting up a role play area, consider the technology that would be encountered in that kind of environment. How can that be brought into the role play? Could children create models of technology to use (e.g. junk model a chip and pin machine)? Are there toys in the setting that can be used (e.g. toy microwave or scanner till)? Could real technology be used (e.g. build the role play area around the classroom computer)?
Key Apps
Draw & Tell by Duck, Duck, Moose (a subsidiary of the Khan Academy) – This is a great free app for use on an iPad. It allows children to create or draw a picture and annotate with a sound recording. This is a simple way to get young children communicating verbally and mark making with technology. Whilst Draw and Tell is not available for Android some of the other free Duck, Duck, Moose apps are.
Book Creator app for iPad – This is a great app to enable children to communicate in different way. Books can be created adding images, text, video and sound. It is very simple to use and could be used independently by a child in a Reception class. Whilst the main Book creator app is a paid for app (costing £2.99 in May 2021) there is also a free app, that lets you create a single book – Book Creator One.
E-safety
Professional Association for Childcare and Early Years (PACEY) – Online Safety page
Internet Matters online safety advice for parents of children 0-5 years of age.
Computational Thinking and the foundations of Computing
Barefoot Computing have a great new Early Years section with resources and plans. You will need to create a free account on their website to access the page and you may need to copy and paste this url: https://www.barefootcomputing.org/earlyyears.
CASTV (2017) Emma Goto – Computing in the EYFS. A 30 minute video that discusses some ways technology can be used in the Early Years and some ways that rich Early Years practice can underpin computing learning that comes later.
Goto, E. & Berry, M. (2015) Laying the Foundations for Computing in the Early Years. Switched On, Computing at School (CAS) -see pages 6-7. This is an article in Computing at School's Switched On magazine that explores computational thinking in the Early Years Foundation Stage.
Apps and Systems for tracking children's learning and achievement in the EYFS
Apps, such as, Tapestry and Evidence Me (formerly named 2Build-a-Profile) can provide a really powerful way to capture and track observations of children's learning. These can be very powerful tools to support assessment in the Early Years.