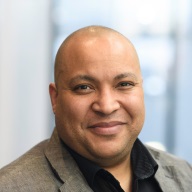 Jon Audain - Outgoing Chair
Jon is currently a Senior Lecturer in Primary ICT and Music at the University of Winchester and a previous Chair of TPEA. His area of expertise is working with and mentoring teaching students with a focus on ICT, Educational Technology and music. He has worked as a VLE/Learning Platform Consultant within Hampshire and is a former county-based Advanced Skills Teacher (AST) specialising in Primary ICT, where he supported primary schools across Hampshire.
As an experienced primary teacher Jon and regularly spends time in schools, teaching and supporting staff and children. He frequently works as an ICT consultant, freelance writer and Promethean trainer across the UK.
Within music, Jon works as a freelance musician and conductor. He performs in a range of different ensembles from saxophone ensembles, rocks bands through to a flute, oboe and piano trio. Jon previously worked for Hampshire Music Service as a Listen2Me instrumental teacher and still teaches for Portsmouth Music Service as a woodwind teacher.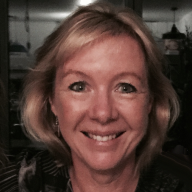 Dr Helen Caldwell is an Associate Professor at the University of Northampton where she leads the Online MA Education, the PGCE Top Up and the PG Cert in Digital Leadership. Helen is a specialist in educational technology, teacher education and eLearning at the University of Northampton. She is an Apple Distinguished Educator, a National Executive Committee Officer for the Technology and Pedagogy in Education Association (TPEA) and was a member of the Computing in ITT Expert Advisory Group for the Department for Education, 2014-16. Her role at the University of Northampton involves working with pre-service and in-service teachers, and leading the Postgraduate Certificates in Digital Leadership and Primary Computing. Helen has considerable experience of international work and has been the research lead on nine funded projects, the most recent of which are two 3-year Erasmus+ projects on the theme of Digital Learning across Boundaries. https://www.northampton.ac.uk/directories/people/helen-caldwell/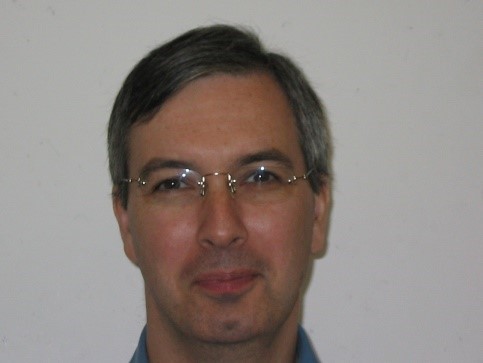 Andy Connell - Treasurer
Associate Professor and Head of Group (Education) and Continuing Professional Development (CPD) at the University Centre, Shrewsbury (UCS) – part of the University of Chester.
Andy leads on education courses at UCS and CPD for teachers. Until January 2019 he was Head of Initial Teacher Education at the University of Chester. He has been on a number of national subject expert groups for Computing and ICT, including drafting the Computing curriculum, Subject Knowledge Enhancement and Initial teacher Education content and on several advisory groups on Teacher Standards. He was previously subject lead for secondary Computing/IT at Keele University and Liverpool Hope University. Before moving into Higher Education, he was a teacher and Head of Computing and Business in secondary schools and taught in primary schools.
Andy is Chair of the Council for Subject Associations. Currently working closely with the British Council on promoting Global and Sustainability Education across the curriculum in the UK. He is Treasurer for the Technology and Pedagogy and Education Association (TPEA) and a long-standing executive committee member of the Association for Information Technology in Teacher Education (ITTE).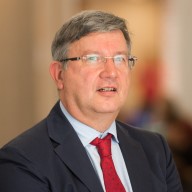 Andrew is Senior Lecturer in Computer Science Education at Newman University Birmingham, where he teaches new computing teachers. He is also Subject Lead PGCE Secondary Computing and Subject Lead BSc Computer Science.
Andrew has a regional, national and international reputation as a computing education researcher. He has served as a member of both national and international working groups implementing computing, digital technologies, such as learning management systems, formative assessment digital repositories, eportfolios and educational robotics. Andrew has actively evaluating the impact of these technologies using both quantitative and qualitative research instruments and disseminating research findings through collaborative publications and conference presentations. Currently, Andrew is the Secretary of TPEA and serves on two academic journal and several international conference program committees reviewing the adoption and impact of digital technologies within educational establishments.
https://www.newman.ac.uk/staff/andrew-paul-csizmadia/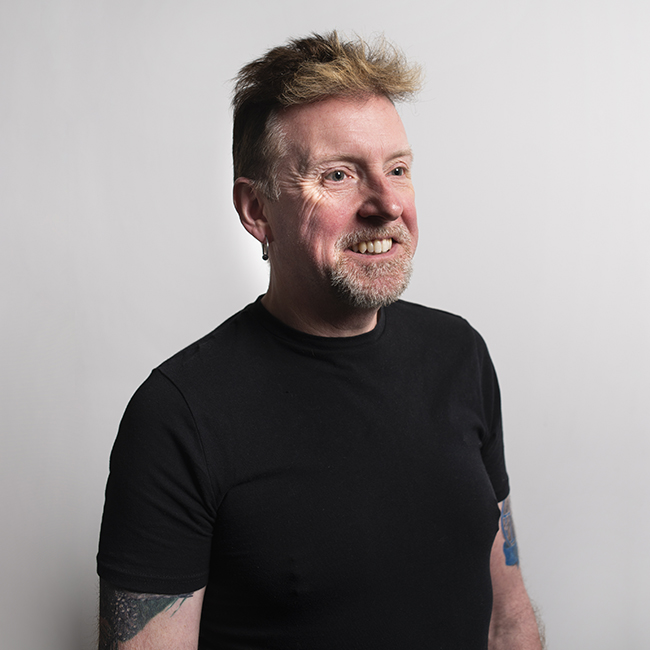 Dave Darwent is a Principal Learning Technologist and leads the PGCert in Digital Teaching and Learning at Sheffield Hallam University. He has over 20 years of teaching experience in inner-city comprehensives, sixth-form colleges in socio-economically deprived areas, teaching mathematics and I.T. / Computing and working with trainee teachers as Senior Mentor Co-Ordinator. He was a teacher-educator, training teachers for the Post-16 sector, for five years before taking up his current role. Dave has experience as an external examiner for teacher education programmes at Cambridge International Examinations (PDQ Teaching with Digital Technologies) and the University of South Wales (PGCE PCET suite). Dave is currently engaged in research into how well prepared teachers are to give meaningful and appropriate praise within feedback and feed-forward and is a Doctoral Candidate on an Education Doctorate programme, in which he is researching how Higher Education assessors arrive at assessment judgements and assign grades to students' work. He has previously carried out research into the use of FaceBook by trainee teachers and the embedding of professional standards in ITE. Dave co-developed a Mentor qualification MOOC at SHU. He blogs for the Society for Education and Training (SET) and SIoE.
Dave is a Senior Fellow of the Higher Education Academy (SFHEA), a member of Teacher Educators in Life Long Learning (TELL) and a member of the Association for Learning Technology (mALT). He was a founder member of IfL (MIfL), now SET (MSET) and a founding member of the Chartered College of Teaching (CCT) and a Chartered IT Professional member of the British Computer Society (CITP).
https://www.shu.ac.uk/about-us/our-people/staff-profiles/david-darwent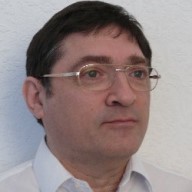 Terry Freedman
Terry Freedman is a freelance edtech consultant for schools as well as having worked for the Department of Education and Science, Becta and the Teacher Training Agency. He is a freelance writer and trainer on edtech and related matters and a keynote speaker on edtech related topics. He is the author of over twelve published and self-published books.
Fellowships and memberships include: Fellow of the Royal Society of Arts, Mirandanet Fellow, Committee Member of Association of Information Technology in Education, Committee Member of the Technology, Pedagogy and Education Association, Associate Member of National Conference of University Professors and was for several years a Committee Member of the Society of Authors' Educational Writers Group.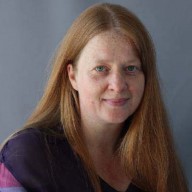 Emma Goto is a Senior Lecturer in Education at the University of Winchester.
As a teacher Emma's real interest revolved around how children learn. As her career in schools progressed she developed a passion for supporting other practitioners to develop their skills to enhance children's learning. This led to her becoming an Advanced Skills Teacher supporting schools across Hampshire with the development of teaching and learning in primary ICT. Building on this experience, Emma moved in to academia in 2013 and now teaches on the primary initial teacher education programmes at the University of Winchester. Emma has a real interest in exploring ways in which we can support teachers, at all stages of their careers, to develop their practice, based on current research about best practice in education.
https://www.winchester.ac.uk/about-us/leadership-and-governance/staff-directory/staff-profiles/goto.php
Short CV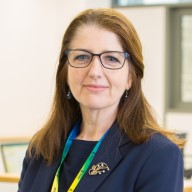 Dr Elizabeth Hidson is a Senior Lecturer in Education at the University of Sunderland. She is Programme Leader for the Postgraduate Certificate in Education (SCITT) and Assistant Programme Leader for the PGCE Education Independent Distance Learning (IDL)
Elizabeth started her career in education as an IT teacher, progressing to ICT Advanced Skills Teacher, Lead Practitioner in ICT and later to assistant and deputy headteacher senior leadership roles. She was the chair of the Westminster Borough ICT sub-group for wave 3 of the Building Schools of the Future programme, responsible for the vision, procurement and implementation of a coherent ICT strategy across the borough's eight secondary schools and a special school. Moving into academia, Elizabeth has been an educational technology researcher as well as teaching on PGCE, MA and doctoral courses at Durham University, Newcastle University and the University of Sunderland.
Elizabeth brings a wealth of school-level, regional, national and international experience of innovation in educational technology research and practice in schools, colleges and universities. Elizabeth started her career in education as a secondary-school IT teacher, progressing to ICT Advanced Skills Teacher, SSAT Lead Practitioner in ICT for the London region and later to assistant and deputy headteacher senior leadership roles. She was the chair of the Westminster Borough ICT sub-group for Wave 3 of the Building Schools of the Future programme, responsible for the vision, procurement and implementation of a coherent multi-million pound ICT strategy across the borough's eight secondary schools and one special school. Moving into academia, Elizabeth has been an educational technology researcher as well as teaching on PGCE, MA and doctoral courses at Durham University, Newcastle University and the University of Sunderland. She has worked on five funded computing and educational technology projects across eleven countries. She is a committee member of the Technology, Pedagogy and Education Association. She is the programme leader for the University of Sunderland UK-based blemded learning PGCert Education and the assistant programme leader for the PGCE (IDL) course, delivered via distance learning to over 400 students around the world each year.
https://www.sunderland.ac.uk/about/staff/teacher-training-and-education/elizabethhidson/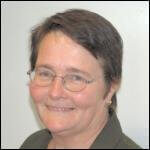 Marilyn Leask
Professor Marilyn Leask's engagement with digital technologies started with her PGCE training where she took computing as an option. She was involved in the introduction of computers into schools in the 80s and since then has worked consistently on ways in which digital technologies can improve teaching and learning and ways in which technologies can be used for support professional development. She is an expert on knowledge management in education using digital technologies to provide access to the evidence and knowledge base for teacher education and classroom practice. Her specialist areas are teacher education, change, improvement and development across large systems particularly through online networking and knowledge sharing, the development of approaches supporting evidence-informed policy and practice. She is chair of the Education Futures Collaboration (www.edfuturescollaboration.org) which is developing and testing out new forms of publishing online with academics and teachers working together to produce research significant enough to influence policy and practice. She has worked in schools, local authorities, universities and two national agencies. She was instrumental in establishing what became the UK DfE Teachernet, the European SchoolNet.www.eun.org, the contracting of the Teacher Training Resource Bank,and other associated web based knowledge repositories. She is co-editor of the Learning to Teach in the Secondary School series of text books the major text books for UK secondary teacher training which include several texts on the use of digital technologies in education.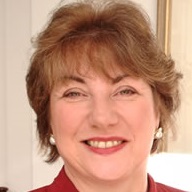 Christina Preston
Christina Preston has been at the forefront of education, technology and innovation for over 25 years. The MirandaNet Fellowship she founded in 1992 has become a global thought leader in edtech with over 1,200 members in 80 countries. Christina has won 5 international awards for education innovation and for building communities of practice.
A senior researcher at the Institute of Education, UCL, from 1992, and now an associate professor at De Montfort, Christina has led several high-profile research projects and evaluations for UK government agencies and a range of organisations in Argentina, Chile, China, the Czech Republic, India, Mexico and South Africa as well as edtech companies.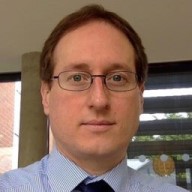 Dr Chris Shelton is Co-Director of the Institute of Education and Social Sciences at the University of Chichester where he is responsible for Education and Teacher Education programmes. Chris has taught on BA, PGCE and MA Education programmes on a range of modules related to ICT, Computing and Professional Studies. He has also been an External Examiner for a number of undergraduate and postgraduate teacher education programmes. Chris is a Fellow of the Higher Education Academy and a member of BERA and of IFIP Working Groups 3.1 and 3.3. Previously he worked in primary schools across Key Stages One and Two. Chris is a school governor and regularly runs in-service training events for primary school teachers at the University and in local schools. Chris has a range of research interests relating to technology, computing and digital literacy in schools and universities. He has published several articles about teacher's thinking about technology in Higher Education and his recent work has explored the pedagogy of teaching computing; teacher beliefs and knowledge about technology; and the curriculum.
https://www.chi.ac.uk/staff/dr-chris-shelton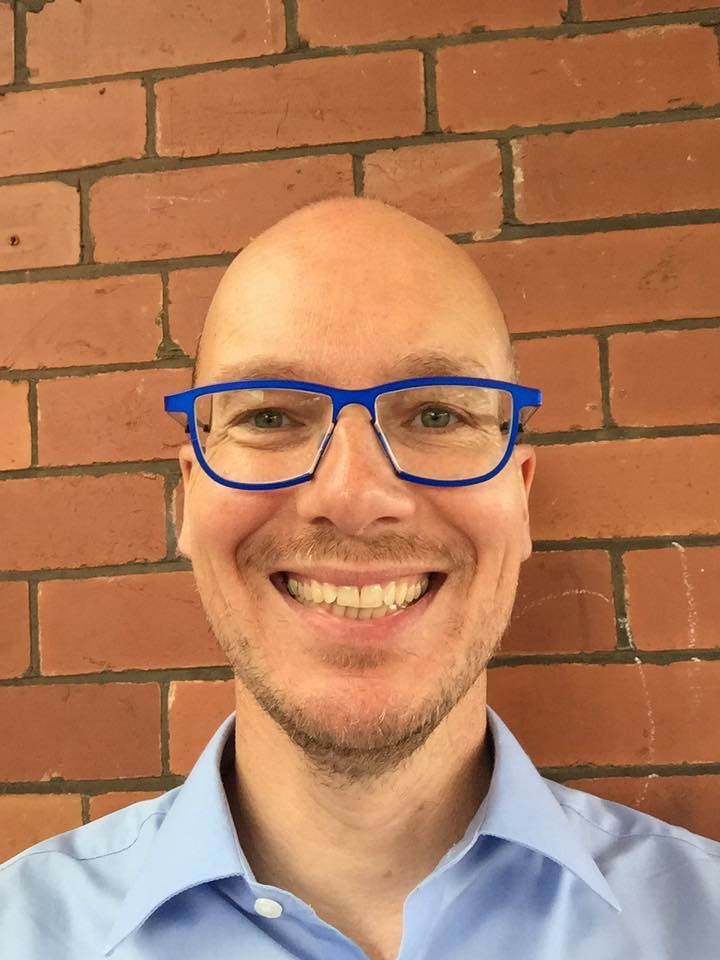 John Sibbald
John has nearly thirty years of experience teaching and leading in North Manchester secondary schools. Ten years were spent working at the North West Manchester City Learning Centre researching the effective use of new and emerging digital technologies and how these impact on teaching and learning. In April 2010 he joined the team at Manchester Communication Academy in Harpurhey, leading on the development of the new Computing curriculum, digital strategy and skills and staff effectiveness and performance in the use of technology. Since leaving teaching in the Spring of 2017 he has been working with the following partners on developing digital strategy, remote learning and digital skills:
- Tute Education Ltd - creating a set of virtual teacher standards, developing lesson review protocols and improving online teacher effectiveness when delivering synchronous teaching and asynchronous learning.
- Greater Manchester Combined Authority - working with schools, colleges and industry on developing and evaluating a digital talent pipeline strategy.
- University of Salford and Create Education - evaluating the Morson Engineering Challenge, a 3D printing, additive manufacturing project in nine Salford secondary schools.
- The Ideas Foundation - supporting pupils in four secondary schools in creating resources for peers as part of a digital leadership framework. This includes digital critical literacy, digital resilience and digital curatorship.
- Manchester City Council High school audit. Working with thirty-six secondary and secondary SEND schools on evaluating and developing their digital offer - computer science, digital literacy, digital specialist and life skills.
In March 2020 the DfE EdTech Demonstrator programme was reconfigured to focus on remote provision of learning during lockdown with an additional 20 demonstrators being appointed. John approached The Manchester College and together they were successful in securing a demonstrator contract support to eighty schools and colleges in the North West of England. Phase 2 of the programme sees John moving to work with Oldham Sixth Form College helping schools apply digital technologies in the recovery phase.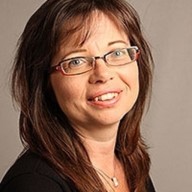 Sarah Younie - Editor of Technology, Pedagogy and Education
Professor Younie has been involved in international and national teaching and research on educational technologies for over twenty-five years. She has been involved in the use of digital technologies in educational settings for UNESCO, EU and UK government agencies, including the Training and Development Agency (TDA, DfE), Becta, BBC, HEA and JISC. She has worked as a teacher and researcher in secondary schools, universities and as the UK Chair of the National Subject Association of IT in Teacher Education (ITTE) and she has conducted national research, including evidence for the Parliamentary Select Committee Inquiry into Education.

Dr Younie is a Professor in Education, Innovation and Technology at De Montfort University and is Editor-in-Chief for the Journal of Technology, Pedagogy and Education and sits on the journal's Editorial Board. Professor Younie is a founder member of 'Education Futures Collaboration' (EFC) charity, she is a Trustee and sits on the Strategic Leadership Steering group for EFC. Professor Younie has collaborated with Prof Leask from the beginning to set up MESHGuides and has helped to drive this vision forward, through establishing its structures and processes; she sits on the MESH Chief Editorial Board & is Editor-in-Chief of MESH ICT Editorial Board.