Dr Kleopatra Nikolopoulou

summarises her paper on the barriers to using mobile devises in classrooms.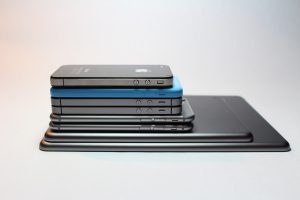 Mobile devices such as smart/mobile phones and tablets have become a learning tool with great potential in formal and informal learning. However, in K-12 education, smart/mobile phones have been seen more as distracters in the classroom rather than as learning aids, and several countries have banned their usage at schools; Bring Your Own Device (BYOD) policy differs among countries. Research regarding mobile technology (or mobile learning) barriers in primary and secondary education schools is still limited.
Our study was carried out within the Greek context. The official legislative framework (June 2018), states that within the school environment, primary and secondary school students may not own mobile phones or any other electronic device/game that has a system of processing image and sound, while the curriculum makes no reference to mobile technology-learning. The official framework/policy acts as a barrier to mobile devices' usage in K-12 classrooms. However, due to COVID-19 pandemic lockdown, from March 2020, online teaching was applied in Greek schools and the official legislation regarding mobile phone and tablet usage became less strict.
We investigated the barriers to the use of mobile technology-learning in school education, as perceived by teachers. 557 teachers, who teach in K-12 classrooms, participated (by answering an online questionnaire). The findings revealed as barrier-factors the 'lack of resources', 'lack of support', 'lack of time', 'lack of teacher confidence', 'class conditions' and 'concerns about students'. 'Concerns about students' were identified as a major barrier only by teachers who do not use mobile technology in classrooms. We discuss implications for educational policy and professional training, with regard to mobile devices' usage.
Dr. Nikolopoulou teaches at the School of Education, National and Kapodistrian University of Athens, Greece.